The Older Americans Act
The Older Americans Act was passed in 1965, LOA receives the bulk of its funds through this legislation which declared that older Americans are entitled to:
adequate income in retirement
the best possible physical and mental health
suitable housing
opportunity for employment
retirement in health, honor and dignity
pursuit of meaningful civic, cultural and recreational activity
efficient community services
low cost transportation
freedom, independence and the free exercise of individual initiative
Amendments to the Act in 1973 introduced the concept of a network of aging agencies. The Act called for each Governor to designate a "state unit on aging" to receive and administer Older Americans Act funds. The Virginia Department for Aging and Rehabilitative Services (DARS) designates "area agencies on aging" to receive these funds. LOA is one of 25 in the Commonwealth to be so designated.
---
The National Association for Area Agencies on Aging (N4A)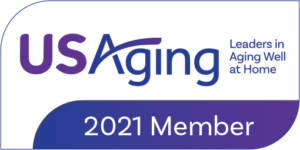 The N4A is a supporting agency for 670 Area Agencies on Aging in the United States. N4A advocates for the Older Americans Act, federal legislation and budgets affecting seniors. To contact N4A call: (202) 296-8130 or visit them online at http://www.n4a.org/
Eldercare Locator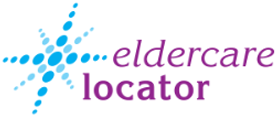 The N4A administers a program call Eldercare Locator which is a public service of the U.S Administration on Aging established in 1991. The service is a toll-free number for identifying the information and referral services provided by the local Area Agencies on Aging.
Eldercare Locator 1-800-677-1116
Monday-Friday 9:00a.m.-8:00p.m.
Virginia Association for Area Agencies on Aging (V4A)

The V4A was established in 1976 with the purpose of supporting Virginia's twenty-five Area Agencies on Aging through advocacy, communication, education and training services. The V4A administers the State Ombudsman Program. To contact V4A call: (804) 644-2804
---
Mission Statement
The Local Office on Aging is a non-profit, 501(c)3 organization.
"We are dedicated to our mission of helping older persons remain independent for as long as possible."
To effectively carry out this mission, we administer over 25 community services that provide nutrition, education, advocacy and socialization.
We strive to do the following:
Enhance the quality of life in the home
Help individuals stay in their homes and avoid early institutionalization
Provide support to caregivers of the elderly
Advocate for quality services, medical care, and housing for the elderly.
LOA is funded by federal, state, and local governments, corporate and private foundations, United Way, Foundation for Roanoke Valley, donations and fund raising.
Our agency serves the Fifth Planning District in the Commonwealth of Virginia, including Alleghany, Botetourt, Craig and Roanoke Counties and the cities of Covington, Roanoke and Salem.
---
Service Areas
The LOA serves persons 60 and older and their families in the Fifth Planning District of Virginia, including:
Alleghany County,
Botetourt County
Craig County
Roanoke County
Covington
Roanoke City
Salem
For a list of phone numbers to call for more information about care coordination at LOA, click here.
If you live in the Commonwealth of Virginia and want to find out what area agency on aging serves your area, please visit the Virginia Department of Aging and Rehabilitative Services website. Or you can also find details about services for seniors in Virginia at VirginiaNavigator.com.
If you live outside of Virginia call the Eldercare Locator at 1-800-677-1116 to be linked with a service.