Virginia Insurance Counseling and Assistance Program
Do you have questions about long term care insurance, Medicare supplemental (Medigap) insurance, hospital and physician bills or HMO's?
Health Insurance Counseling from LOA can help eliminate frustration and help save your hard earned money. We can help you:
Obtain information about benefits provided by Medicare A & B, Medicare Part D and Medicaid.
Receive information on Medicaid's Qualified Medicare Beneficiary (QMB) and Low-Income Medicare Beneficiary (SLMB) programs.
Examine the 10 Medicare supplemental (Medigap Insurance) policies.
Explore long-term care (nursing home) and home-health policies available in Virginia.
Review medical bills to ensure that you are not over-paying or underpaying.
Simplify the complex health plan options under Medicare Advantage (Part C).
Provide up-to-date printed information about government benefits, lists of licensed insurance companies, and more.
Health Insurance Counseling is a free, confidential service for persons 60 and over, and their families.
Trained, objective volunteers answer your questions in person or over the phone at a time and place convenient to you. We do not represent insurance companies or medical providers.
Getting help is easy. Simply call LOA at (540) 345-0451 and ask to speak with a Health Insurance Counselor.
To volunteer to become a health insurance counselor, call 540-345-0451 or fill out our volunteer application form.

Each year, the Medicare Part B premium, deductible, and coinsurance rates are determined according to provisions of the Social Security Act. The standard monthly premium for Medicare Part B enrollees will be $174.70 for 2024, an increase of $9.80 from $164.90 in 2023. The annual deductible for all Medicare Part B beneficiaries will be $240 in 2024, an increase of $14 from the annual deductible of $226 in 2023.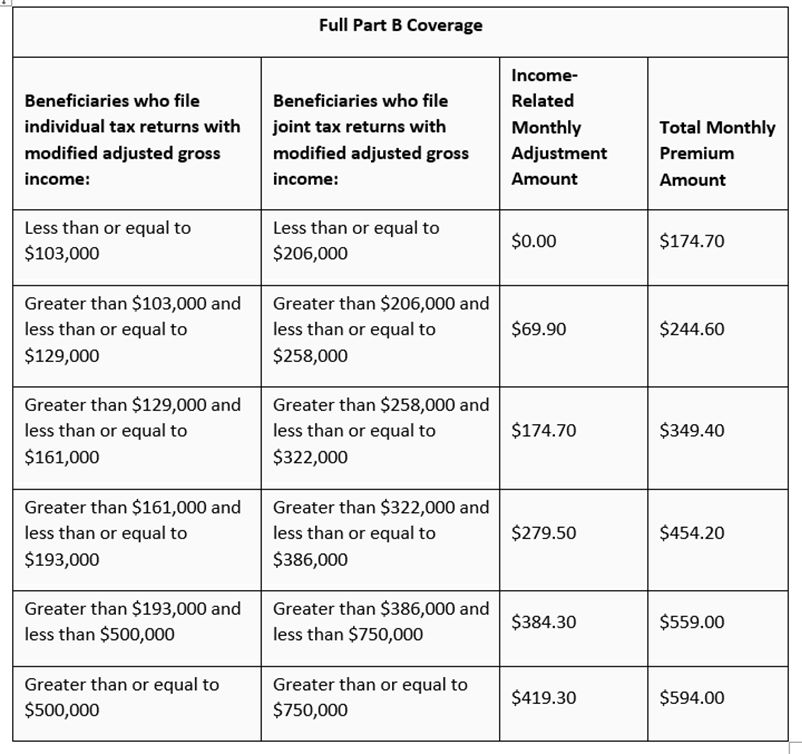 The Medicare Part A inpatient hospital deductible that beneficiaries pay if admitted to the hospital will be $1,632 in 2024, an increase of $32 from $1,600 in 2023. The Part A inpatient hospital deductible covers beneficiaries' share of costs for the first 60 days of Medicare-covered inpatient hospital care in a benefit period. In 2024, beneficiaries must pay a coinsurance amount of $408 per day for the 61st through 90th day of a hospitalization ($400 in 2023) in a benefit period and $816 per day for lifetime reserve days ($800 in 2023). For beneficiaries in skilled nursing facilities, the daily coinsurance for days 21 through 100 of extended care services in a benefit period will be $204.00 in 2024 ($200.00 in 2023).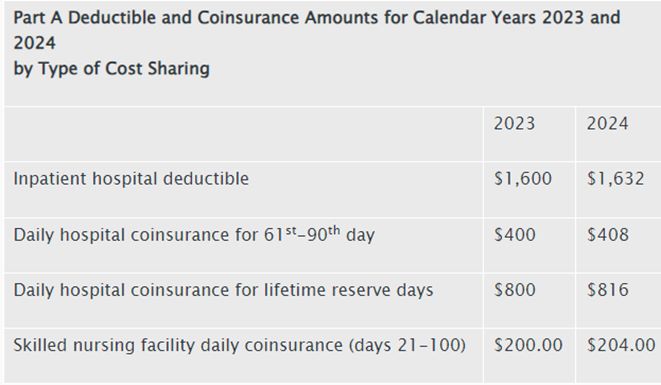 Medicare Part D Income-Related Monthly Adjustment Amounts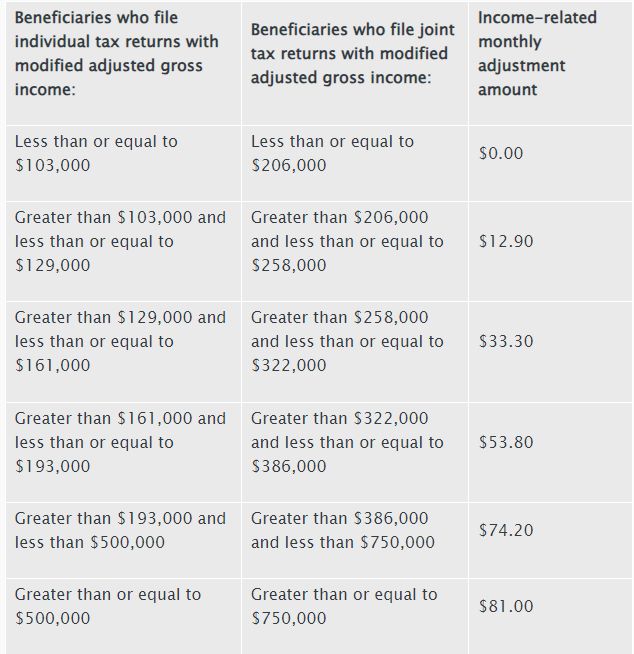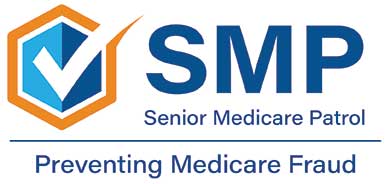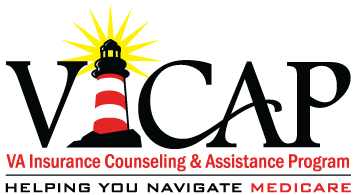 This project was supported, in part by grant number 90SAPG0064, from the U.S. Administration for Community Living (ACL), Department of Health and Human Services.
Points of view or opinions do not, therefore, necessarily represent official ACL policy.